If you're looking for a place to have a drink, we have two bar areas to relax in. Why not head into the bistro bar and enjoy a refreshing beverage?
Our other bar area features TAB betting facilities including Sportsbet and Trackside for those professional punters.
Promotions Available at the Bar
Available all day every day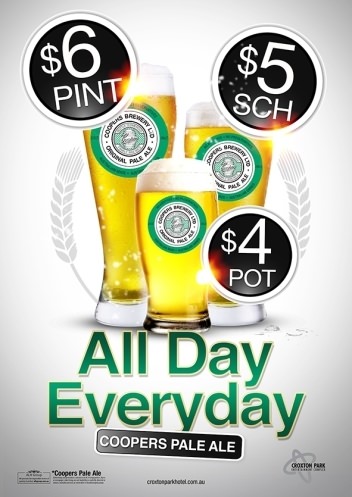 Coopers Pale Ale All Day Every Day
$4 Pots, $5 Schooners and $6 Pints
Coopers Pale Ale lover?
You don't want to miss this amazing deal – $4 pots, $5 schooners and $6 pints!
Available all day everyday!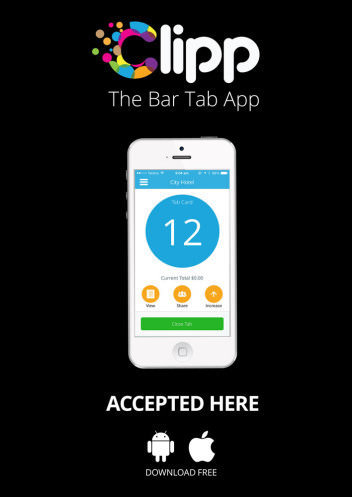 Clipp the Bar Tab App is Now Here
Clipp the Bar Tab App allows you to pay for food and drinks directly from your smartphone.
Simply download the app and connect a credit card to your account.
Set your tab limit and and flash your phone when placing your order.
View all your transactions in real time and when you're ready to leave, simply close the tab from your phone.
Come and give it a go!
See staff for details and conditions.
Available every day for a limited time.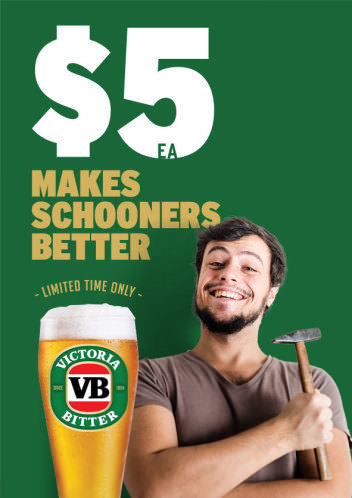 All Day Every Day VB Special
All day every day $5 VB Schooners! Pop in with your mates to enjoy this limited time only special.
Makes schooners better!
Conditions may apply. Available at participating VIC venues only. Enjoy responsibly.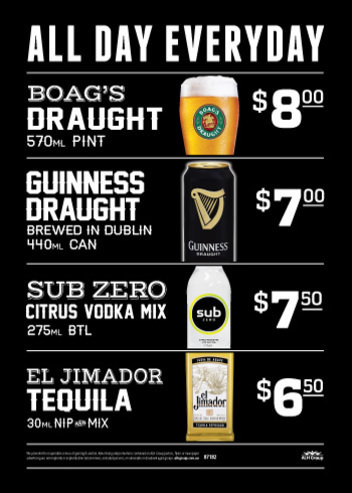 Every Day Drink Specials At The Bar
Great drink specials currently available across the bar:
Boag's Draught - $8.00 (570ml pint)
Guinness Draught - $7.00 (440ml can)
Sub Zero Citrus Vodka Mix - $7.50 (275ml bottle)
El Jimador Tequila - $6.50 (30ml nip & mix)
Conditions may apply. Enjoy responsibly.